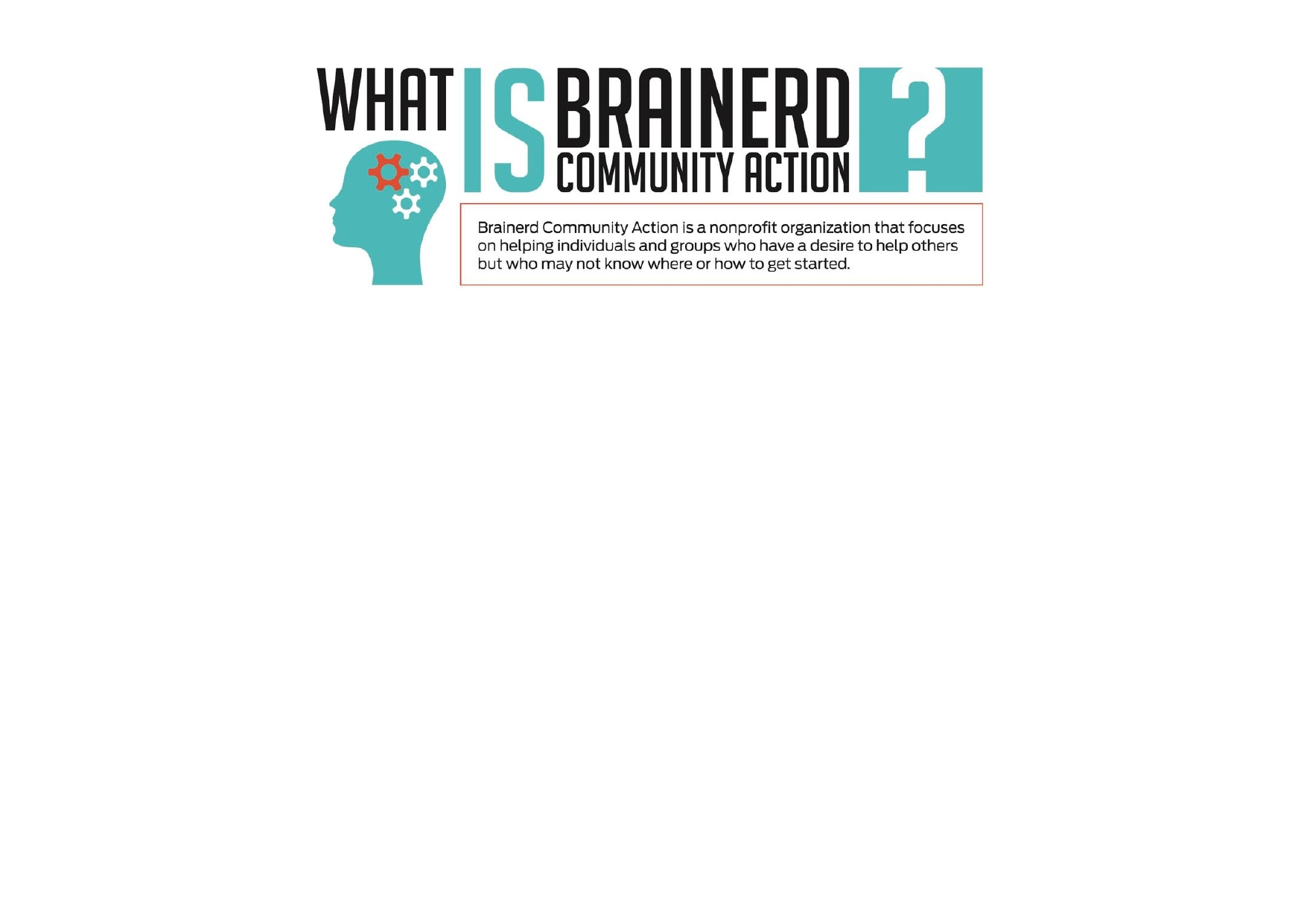 What is Brainerd Community Action?
Brainerd Community Action is a nonprofit organization that focuses on helping individuals and groups who have a desire to help others but who may not know where to get started doing so.
Who do we help?
Anyone with a passion for helping others in their community. It could be as simple as having a specific fundraising cause but needing a partner to help take in tax deductible donations. Or it could be an organization who is ready to take the next step in becoming a tax exempt nonprofit of their own. We are here to help connect people with ideas with the right methods to find success in their efforts.
What do we do?
Community Action gives potential nonprofits a solid foundation from which to build
Step by step instructions on nonprofit creation

Help applying for grants

Accounting and financial management

Fiscal Sponsorship
How are we funded?
57% Government Contracts
43% Fundraising Efforts
Click here to learn more about Fiscal Sponsorship.