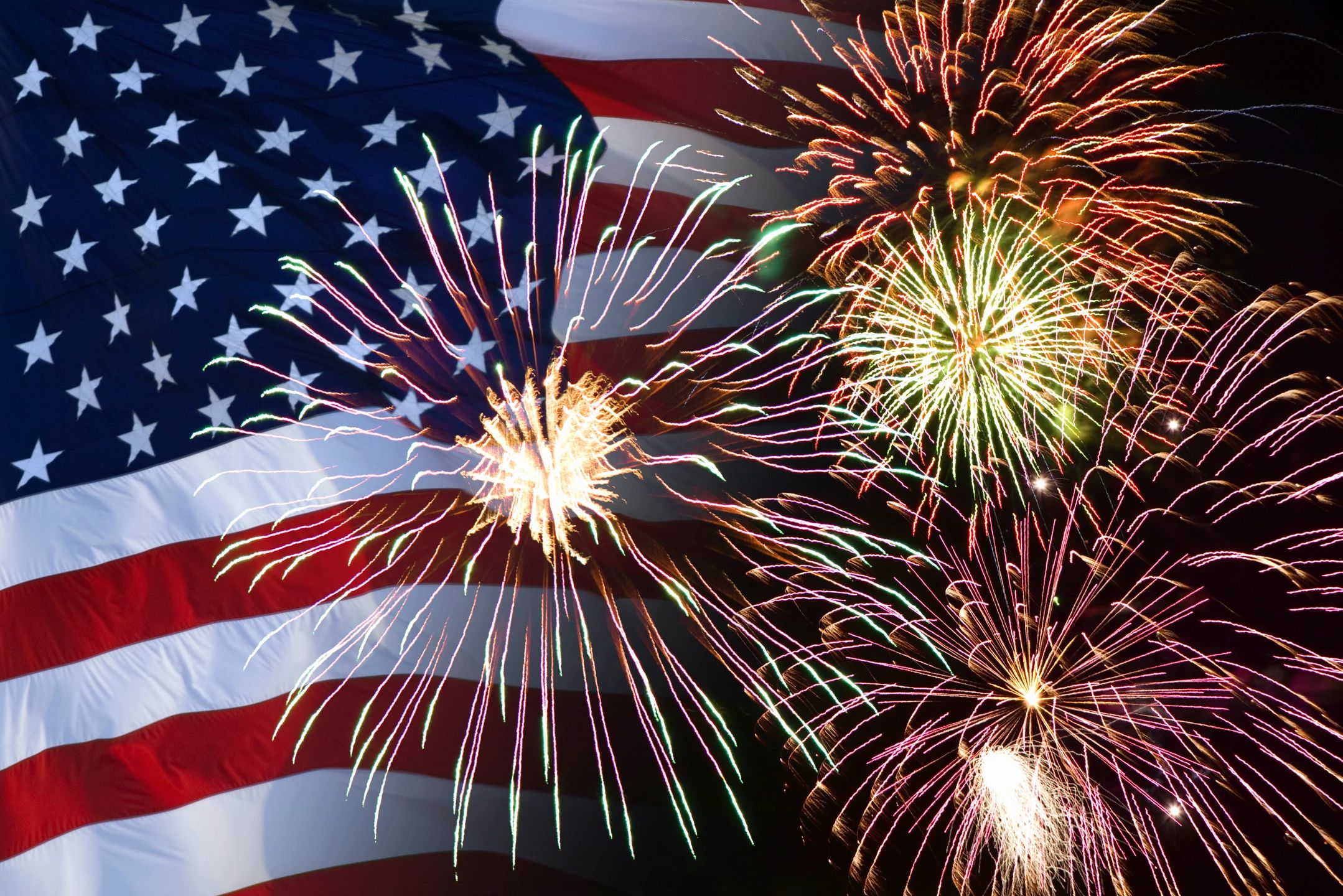 4th of July Celebration
June 22-July 9, 2017
Brainerd Community Action is a nonprofit organization that has taken on the planning and coordination of the multiple 4th of July events that have become amazingly popular. The funding for this celebration comes from all types of area donors ranging from large corporations and small businesses, to individuals and service organizations.
We expect to welcome and entertain over 100,000 people in our community during the 4th of July holiday and it is our goal that this day be for family and friends to celebrate and create memories. In order for this event to be successful, we are requesting your financial support. Your donation will be put towards the cost of the many necessities that are needed to host a successful event:  the fireworks, advertising, some parade units, entertainment and necessities like temporary power and trash removal.
Little Miss & Mister – Thursday, June 22, 2017: This fun event is open to all children between the ages of 4-8 years of age. The first 40 children to register will compete for a crown and a chance to ride in the 4th of July parade. Other public appearances are offered, but are not mandatory. Is your little one well spoken? They will get a chance to speak to the crowd and judges while answering questions on stage as we get to know them. Every child planning to participate in the 17th Annual Little Miss and Mister must be pre-registered. We are only taking 40 contestants, so get your entry form in early!
Mrs. Brainerd/Baxter United States Pageant – Saturday, June 24, 2017:
Mission: To provide an opportunity and a stage for the local Brainerd/Baxter ladies, ages 15-39. To have a voice to speak on issues they are passionate about. To grow and achieve their goals, becoming a spokes model, through the foundation of the Miss United Organization.
Miss Brainerd/Baxter United States is the premier local preliminary pageant in the Brainerd Lakes area to the Miss Minnesota and Miss United States Pageants. It is strictly open to young women in the Brainerd/Baxter area who live within School District 181 or go to School District 181 schools. We are a local pageant open to Brainerd and Baxter area ladies. We are proud to offer this amazing program to the talented and beautiful ladies of our community. There are four categories of competition. Jr Teen (13-15), Teen (16-19), Miss (20-29) and Ms (26-39). Contestants will compete in Interview (25%), On Stage Question (25%), Swimsuit (25%) and Evening Gown (25%).
Right Friends Picnic – Thursday, June 29, 2017: Camp Confidence. A picnic to help celebrate the contribution of people with disability in our community. Sponsored by the Jack Mahaffey family.
Show N' Shine – Friday, June 30, 2017: This is one of the area's favorite classic car show with over 200 cars and trucks. Takes place during the 4th of July celebration at The Bodyworks.
PleasureLand RV Show & Go – Friday-Sunday, June 30-July 2, 2017: Brainerd International Raceway. A Fourth of July tradition, Show & Go features Muscle Car Series drag racing, NASA road racing and the event's finale: Trans Am Series racing. Fireworks, live music, classic car show, on-site camping.
Arts In The Park – Sunday, July 2, 2017: Gregory Park. AIP is widely known and respected as one of central Minnesota's finest arts presentations. Artists are individually juried into AIP to ensure the highest possible quality of wares. Guests and artists alike will find some new art elements, as well as some old favorites. Whether it is a favorite artist, entertainer or even your favorite snack offered by our food vendors, AIP has something for everyone.
If you have participated in Arts in the Park in the past, you have already been juried into the show. Juried participants will be required to be re-juried after three years.
If you have not yet participated in Arts in the Park, you are required to submit your artwork to be juried.
4th of July Parade – Tuesday, July 4 – 4 pm: Thousands of people gather as spectators to enjoy the annual 4th of July Parade. The parade starts at 4 pm and starts near Kiwanis Park, travels north on East River Road to Laurel Street. Then heads East to South 5th Street. It continues to travel south, back to College Drive.
Entertainment – Tuesday, July 4, 2017 – 6:30 pm – Don Adamson Field: The Dweebs Experience is sweeping the Nation! People from all over are expressing their inner 'Dweeb' like never before. From Grandparents to Grandkids, Teenagers to Adults no one is left out when The Dweebs come to town. Expect The Dweebs to deliver something for every musical taste, every age, and every type of fan! Come enjoy the performance of a talented family having fun making music. This Wisconsin based band features four family members: Michael "Papa Dweeb" Blue, his daughter Claire Blue and his two sons Michael Blue Jr. and Benjamin Blue. Appearing at premiere events across the nation, The Dweebs' live concert offers the entertainment experience of a lifetime. Enjoy the classic hits of the legendary Johnny Cash and The Beatles to the modern hits of Fun, Pink, and Katy Perry. The Dweebs provide a fun memorable performance full of stage antics, crowd participation, mock rock icons, confetti, flying toilet paper and more! The Dweebs' show is entertaining to the max. See for yourself why The Dweebs truly are America's Favorite Party Band.
Fireworks – Tuesday, July 4, 2017 – 10:15 pm – Don Adamson Field: There's only one thing America loves more than America: FIREWORKS! Many cities compete for the honor of having the best 4th of July fireworks in the USA, but we think that Brainerd's are the best! Flashing Thunder Fireworks take the art of pyrotechnics to a whole new level by using the msot state of the art Electronic Firing equipment. Be sure to tune in to B93.3 as these fireworks will be synchronized to music!
Wounded Warriors Softball Game – Friday, July 7, 2017 – Mills Field: We will be having a Patriotic Exhibition game pUtting the Wounded Warrior Softball Team against a Brainerd Celebrity Team. This event will include an F-16 Fly Over, Fireworks, Oath of Enlistment and Patriotic Performances along with a 7 inning game. It will be for all ages. No Admission charge but with suggested donation. All Proceeds benefit the Wounded Warrior Softball Team. We expect over 1200 people to be in attendance. Organized by: This One's For Hop Inc.
Iconic Fest – Friday & Saturday, July 7-8, 2017 – The Green Lantern: Iconic Fest is an annual two day outdoor music festival featuring Iconic artists of 1970's – 1990's. It's held at The Green Lantern which is 9 miles east of Brainerd, MN on Hwy 18.
Susan G. Komen Brainerd Lakes Race for the Cure® – Saturday, July 8, 2017 – 8 am – Forestview Middle School: Participants may choose to run in the 5K, walk a 5K or walk a 1 mile course with commemorative T-shirts to all, along with eligibility for door prizes.
Paul Bunyan Extreme Race – Saturday, July 8, 2017 – 8 am – Mount Ski Gull: The Paul Bunyan Extreme Race is a friends and family event designed to promote a healthy, physical, and mental lifestyle. Our course is made to challenge people of all ages and abilities. The race, or 3.1 mile course, will be filled with 22 obstacles from mud pits to swings, mother nature to man made, and fitness to fear! You can register as an individual or team. This years event will be held Saturday, July 8th, 2017 at Mount Ski Gull. A portion of the proceeds will go directly to Mount Ski Gull in order to promote and support the wonderful facility and all they do for the community!
This One's For Hop Softball Tournament – Saturday & Sunday, July 8-9, 2017 – Memorial Park: This One's for Hop hosting the 39th Annual Brainerd Men's Invitational Softball Tourney. The Wounded Warriors will be playing in the tourney all weekend. We expect 24+ teams for another great year of softball and paying tribute to Jon Haapajoki AKA Hopper.